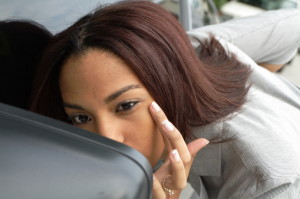 We all know just how important it is to take care of our skin but do you know exactly how to improve your skin care routine to get the best results?
A good skin care routine will only be effective if it is done on a daily basis and then you will be able to see the results. You need to make it something that you enjoy doing everyday rather than it becoming a chore because when that happens an important routine can become neglected.
Tip 1 – Your daily moisturizer should be applied daily and to clean skin. Always make sure that your hands are clean before applying your face cream. Remember that your daily moisturizer should be suitable for your skin type, if you suffer from problem skin including acne; eczema and rosacea then only use moisturizers specifically designed for those conditions. The same rule applies if you suffer from dry or oily skin.
Tips 2 – When applying your face cream always work the cream into your face in a gentle upward movement and not a downward movement. This will stop the muscles on your face from sagging over time. You always want to follow the direction of circulation too. This tip also applies when you are removing make-up with cotton pads and when you are applying sunscreen.  Never apply too much moisturizer to your face and to prevent this use the tips of your fingers to spread the cream.
Tip 3 – Using a good toner after you have cleansed your face is extremely important in your skin care routine. When applying toner to your skin using cotton pads can help minimize the size of your pores, this also helps to tighten the cells which helps prevent impurities penetrating your skin. As your skin is acidic the pH balance of it can become unbalanced after cleansing and using a toner can help restore the balance. As you can see there are many benefits to using a good toner on your face.
Tip 4 – The neck is an area that many people neglect when it comes to their skin care routine, this is a mistake as your neck is prone to premature aging and skin problems just as your face is. The skin on your neck can become dehydrated and needs daily attention to keep it looking firm and wrinkle free. Treat your neck as you would your face by cleansing it, toning and using a natural moisturizer daily. Don't forget to protect it from sun damage just as you would your face.
Tip 5 – You've taken care of your face and neck, so don't forget your lips which are extremely fragile especially during the winter and summer months. Your lips can become dry very quickly and this can lead to them becoming chapped which can be rather painful. Use a good lip balm that contains SPF 15 and above, this will protect your lips from the harmful rays of the sun, even in the winter months. A lip balm can restore lost moisture and prevent further dryness and cracking.
Follow these 5 tips to improving your skin care routine today for radiant skin.