These are very exciting times for those of us who need specialist skincare treatment to help us take care of our problem skin.
ZENMED has some new skincare products coming to the website soon in almost every skin care range.
They're not just bringing us new products but you can even go on to each one and click the **Notify Me** button to get notifications sent to you for when they're ready to buy.
One that I'm pretty keen to try is the Essential Under Eye Serum.
Description;
Visibly Lightens and De-Puffs. A lightweight serum that smoothes the look of wrinkles, darkness, and puffiness.
NOTICEABLE RESULTS:
> Tightens the undereye area. Helps them appear more illuminated
> Eyes look more awake and youthful.
WHY CHOOSE THIS PRODUCT?
> Anti-aging peptide Matrixyl is combined with Hyaluronic Acid.
> Caffeine helps boost circulation, draining puffiness and preventing accumulation.
That all sounds good to me!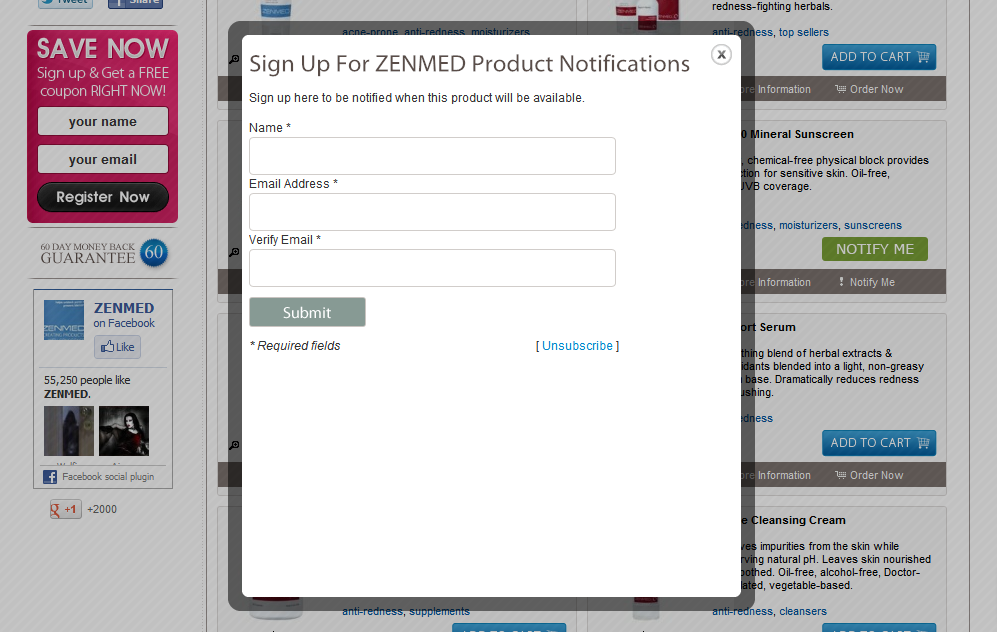 To get notified on this product click here and to get notified on any other follow this link and check out all the new products on offer.