If you feel that you're alone living with rosacea then you may be surprised to hear that millions of people all over the world also experience the symptoms of rosacea and probably feel just like you.
Thankfully there are great places you can go to get support, advice and tips on how to treat rosacea and help you lead a happier life with calm and clear skin.
It can be difficult at first when trying to understand what rosacea is, why you have it and how to treat it. Customers of ZENMED products so often tell us that they've been through the wringer with traditional medication and come to our products looking for a more natural treatment.
It is important to remember that each person's skin is unique, you're a one off so what's right for someone else with this condition may not always be right for you.
Natural treatments seem to have the best effect for most people; after all, if you can use something that's natural there's less chance of a reaction to the action or product.
Renée Zellweger is well known for suffering with rosacea, however she certainly seems to have gotten her condition under control and this seems mainly down to using a good skin care routine and staying naturally healthy. This is except of course when she's eating herself silly in preparation for the filming of Bridget Jones 3!
Try these Natural Treatments for Rosacea
Get your beta-carotene fix
Your body uses it to produce vitamin A, this helps to strengthen your capillaries, stimulate cells and cell production which in turn helps to heal the skin.
Foods high in beta-carotene are sweet potatoes, carrots, kale, spinach, turnip, squash, greens, lettuce and cabbages.
Vitamin E for skin health
Vitamin E is essential for anyone with skin conditions. Vitamin E plays a vital part in keeping your skin looking healthy as well as protecting it from ultra violet light and other harmful elements that produce cell damaging free radicals like pollution etc.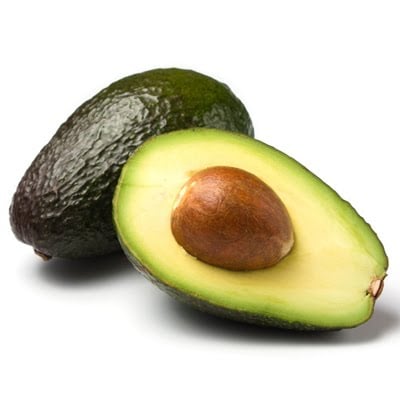 For skin radiance eat foods high in vitamin E such as avocado, tomatoes, sunflower seeds, sunflower and vegetables oils, wheat germ, almonds, turnip greens, pine nuts and peanuts.
Avoid everything that puts a strain on your cardiovascular system
This may not seem like a treatment for rosacea but if you do this you will need less treatments anyway. So keep stimulants to a minimum (coffee, tea, alcohol, cigarettes), ensure your diet is low sodium, low sugar, low (saturated) fat and you do regular moderate exercise to keep fresh oxygen flowing through your body. While you're avoiding stuff, stay away from too much sun, vitamin D is good for you but over exposure to sunlight will cause great damage to your skin.
ZENMED Skin Support System
Our skin support system (for normal to oily skin) contains wonderful natural ingredients such as Vitamin C, willow bark extract, green tea extract, chamomile, organic sunflower oil, cocoa butter, organic aloe vera and anti-bacterial properties just to name a few.
They do not contain sulfur, alcohol, irritants, sodium lauryl/laureth sulphates, petrochemicals, animal ingredients, un-necessary packing containers, synthetic dyes or fragrances.
This combination of products will help to calm the skin after each use. It is best to be used once day, at night, with a sunscreen used during the day. Wake up to visibly clearer, smoother skin. With natural anti-bacterial qualities as well, you can expect a minimizing in small bumps and whiteheads that often accompany this type of inflamed skin condition. Helps to visibly minimize the look of broken blood vessels and give your skin a refreshing glow.
Try all 4 of these simple Natural Treatments for Rosacea on a daily, weekly basis and have calmer, clearer skin in no time at all.