Every week we like to bring you a roundup of some of the latest trends in beauty, health and wellness. Last week, we came across some interesting articles on skin irritation caused by a popular tech item,  a new study in the UK about skin cancer, red carpet beauty tips from Jennifer Lawrence's makeup artist and the latest in energy boosters.
Fitbit Force users report roughly 10,000 cases of skin irritation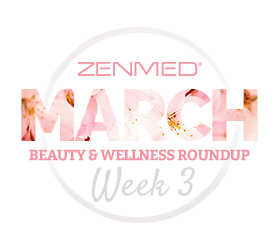 Thousands of Fitbit users will soon be getting full refunds due to a product recall. According to Dara Kerr, the Consumer Products Safety Commission just issued a recall of the popular health tracking device because so many customers were reporting bothersome side effects ranging from blistering to dry patches and rashes.
Is skin cancer a gateway cancer?
Nina Elias reports on new study published in Cancer, Epidemiology, Biomarkers, & Prevention.  There appears to be a strong link between non-melanoma cancer and developing other forms of cancer later in life. According to the study, which was conducted by researchers in the UK, the younger you are when you are diagnosed with a non-melanoma cancer, the more likely you will be to develop other forms of cancer years down the road.
How to diet like a man and lose more weight
Maria Fontoura shares expert tips from doctors and nutritionists on how women can lose weight more easily. The trick, according the experts, is to adopt some habits men employ to lose weight more effectively. There is information on why eating like a "caveman" may benefit many women, as will heavier weight training. Why? The experts in the article cite hormonal differences and their impact on weight loss, which is why implementing some more "man-centered" changes may affect weight loss.
Beauty tips from Jennifer Lawrence's red carpet makeup artist
Celebrity makeup artist Ve Neill tells Sally Holmes how he creates various looks for his Oscar-winning client, Jennifer Lawrence. Neill shares his secrets for accentuating the star's cheekbones with products from M.A.C., NARS, and Make Up For Ever. He also shares his beauty don'ts when doing red carpet looks, such as avoiding bold lips if wearing dramatic eye makeup.
How to get the most energy out of your day
Victoria Dawson Huff shares several tips on how to maximize your energy levels during the day. Making subtle dietary changes such as adding a shot of chlorophyll to morning smoothies and eating chia seed pudding are among the recommendations from nutritionists. The benefits of timing your cardio before work instead of after and preparing dinner with curry powder are also explained.