Having a decent concealer or two in your makeup collection is a pretty good idea if you have any blemishes, redness or dark patches on your skin.
I personally have two favourite concealers which I use and find helpful when I have eczema and skin irritation flare ups.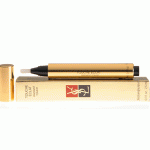 1. Yves Saint Laurent Touche Éclat
The UK's No.1 Luxury Beauty Product for light, luminosity and radiance.
The world renowned complexion highlighter is a take-anywhere pen-brush for adding a touch of light or banishing shadows and signs of fatigue from the eye area, the hollow of the chin, the contour of the lips and the sides of the nose.
I've been using this on my skin for years and although it is officially a highlighter, I use it as a concealer too. I often get dark eyes and signs of eczema around my mouth and nose so this the ideal product to help disguise those problem areas. I have never had any issues with this product causing skin irritation or reaction so I can highly recommend it to others with problem skin. It can seem a bit expensive but it lasts for what seems like an eternity, I usually buy 1 a year.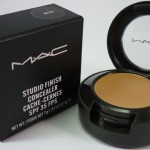 2. Mac Studio Finish SPF 35 Concealer
This is my other favourite concealer and I couldn't live without it. I wear very little makeup and never use foundation so this is the perfect product for anyone who likes the natural look but also likes to leave the house looking good. I apply it with the Mac makeup brush and just smooth it on with one side and then blend it in with the other side. I have also never had any issues using this product and in fact it feels soft when applied and is easily washed off.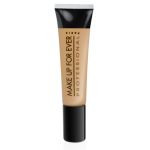 3. Make Up Forever Full Cover Extreme Camouflage Cream
If you need serious coverage then this concealer is the one for you. If you have skin complaints such as pimples, rosacea, hyperpigmentation, dark patches or any bits you want to cover up then this will do the job to perfection. Ideal if you're going out for a special occasion and need to ensure your skin is as flawless as it can be.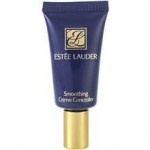 4. Estee Lauder Smoothing Crème Concealer
This concealer is especially fabulous if you have rosacea. It is not heavy so feels good when you apply it to any part of your face and is perfect if you want to feel confident it will stay put. The coverage of this concealer is excellent which is why it is so good for skin conditions which alter the colour of pigmentation of your skin. It is also a really good price so is fantastic value for money.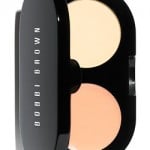 5. Bobbi Brown Creamy Concealer
This concealer is ideal for anyone with very sensitive skin. It has a really light formula which simply glides on to your skin just using your finger and doesn't get cakey or dry. This skin product is really gentle on your skin and easy to remove.
If you have skin conditions these concealers really are some of the best on the market right now.
Which concealer do you use and what do you like about it?