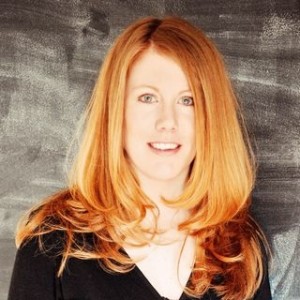 Written by Jen Adkins from About.com Skin Care
It's amazing how many emails I get that ask this simple question: Am I putting my products on in the right order? When you invest in a product line, the last thing you want to do is put them on in the wrong order and lose the potency of the product's active ingredients.
Here we're going to break down a laundry list of products in order of start to finish.  We do not recommend you necessarily need to use all of these products, but because everyone has different skin types and everyone uses different products, it's a good list to find the ones you use and follow the order of start to finish.
Skin Care Routine – Start to Finish
Cleanser: Start out with a clean slate each day.
Toner: Used mostly from those with oily skin and should be used on freshly clean skin.
Glycolic Acid: Once you start looking for anti-aging properties, many people toss the toner for a glycolic acid product. Face wipes make it super easy to incorporate effective exfoliation into your morning routine.
Spot Treatment: If you're using a spot treatment for acne, the active ingredients need to be directly on the skin's surface for best results. Use after your toner or glycolic acid treatment.
Serum:  Serums contain highly-concentrated ingredients that penetrate the skin's surface deeper than moisturizers. A serum should always be applied before your moisturizer.
Moisturizer: Apply your daily moisturizer after your serum has had time to completely soak in.
Eye Cream: Apply with your ring fingers and gently pat it into the skin around the eyes.
Sunscreen: If your moisturizer does not have SPF protection, use a stand-alone facial sunscreen. Reapply throughout the day.
Primer: If you use makeup and would like to use a primer, it would come after your facial skin care products.  Follow with concealer and foundation.
Before bed, follow the same routine (sans sunscreen, of course) but make sure you're not overdoing some of the products that have harsh ingredients in them which could lead to dry, red or flaky skin.  Make sure to follow the recommendations by the manufacturer. Some products are only needed in the morning (example: eye creams for puffy eyes) while others should be used morning and night (moisturizers).
A note about masks and exfoliators:
Face Masks: While we didn't include face masks in our daily routine, using one can be of great value to your skin. Try using a face mask before bed when you have extra time to relax.  One to three times a week is a great way to treat your skin.
Exfoliators: If you use an AHA/BHA exfoliating product like the glycolic acid wipes we recommended above, you are exfoliating daily.  If you'd rather use a manual, grainy exfoliator, use it only once or twice a week.  One of the best ways to gently exfoliate is to simply wash your face with your cleanser and a wash cloth. You'll notice smoother skin right away.