The Jojoba plant (Simmondsia chinenis) is native to Northern Mexico and America. Jojoba oil is extracted from the seeds of the plant which has a golden colour. The processed variety is clear in colour.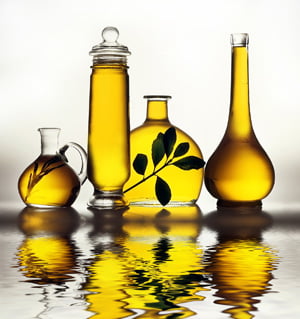 Jojoba oil is not so much oil but more of a wax ester, it is very similar to sebum which is the natural oil found in human skin. Sebum is produced by the sebaceous glands in your skin and provides a protective layer.
Jojoba oil provides so many benefits to your skin
It contains tocopherols which make up vitamin E. Vitamin E is essential in protecting your skin cells from ultra violet light, pollution and other elements that produce cell damaging free radicals. Vitamin E regulates vitamin A in your body, which is important for healthy and radiant skin.
It is also an antioxidant which can help protect your skin from free radicals; these can contribute to many chronic diseases including cancer.
Jojoba oil is completely safe to use as its non-toxic. Unlike other oils it won't clog your pores and cause any sudden flare-ups associated with problem skin; in fact, it is one of the ingredients that is found in ZENMED complete Dermcare kit. This natural skin care product has been specially designed to help eczema sufferers.
Jojoba oil can be used as a body lotion as the oil disappears directly into the skin when applied and doesn't leave any greasy feeling, only a smooth and soft feeling.
It can also be used as an effective natural make-up remover. Mix one part jojoba oil and one part water to use. It is so gentle you can also use it as an eye make-up remover too.
As you can see jojoba oil provides so many benefits to your skin especially if you suffer from problem skin and eczema.